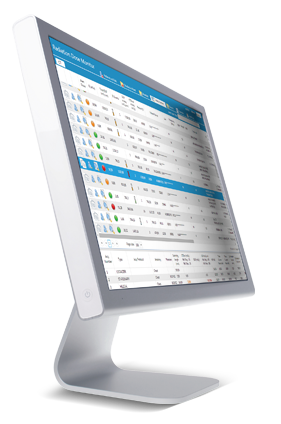 RDM LATEST NEWS
---
PUBLICATION AND SCIENTIFIC VALIDATION OF THE PEAK SKIN DOSE (PSD) STUDY
AP-HP Study: Four hospitals of the AP-HP group are currently conducting a study to validate the new feature of skin dose mapping. The RDM solution will hence be compared with experimental measurements using Gafchromic® films − first performed on anthropomorphic phantom, and then on patients in routine clinical conditions (click here to read the press release).

First results: On average, there is less than 10% difference between RDM's solution and the measurements using Gafchromic® films. Not only the Peak Skin Dose module has been scientifically validated by the members of the AP-HP, but also officially published in the journal of medical physics last August 2018. Learn more
ECR 2020: Medsquare's latest innovations
During the ECR, Medsquare will present RDM's new features at booth 533, Hall X5:
– Dashboard analytics: New RDM tool for enabling fast, interactive and customizable statistical analysis of patient dose data and facility department data.
– Ergonomic enhancements and simplifications for the user: Multiple comments justification, ability to add or to reassign the physician for a study, exportation of anonymized studies directly from the interface facilitating the exchange of patient dose data between sites and institutions, one-click access from RDM to the Dashboard Analytics tool
– Recovery of additional DICOM fields.

RDM New Features
PARIS PUBLIC SECTOR
IMPLEMENTING RDM
The public tender initiated by AGEPS (AP-HP's central purchasing agency) has been awarded to Medsquare in November 2014.

A consortium of 39 university hospitals, AP-HP is the largest University Medical Center in Europe. Medsquare won the tender in competition with 9 major international players that have established a foothold in the DACS market.

RDM TOUCH : THE NEW SOLUTION
DESIGNED FOR SMALL HEALTHCARE ORGANIZATIONS
"Radiation Dose Monitor Touch" is a DACS software solution for collecting, controlling, analyzing and optimizing radiation doses delivered to patients during medical imaging examinations.:

Designed for small organizations, RDM Touch is an all-in-one touch screen solution. RDM Touch was officially launched during the European Congress of Radiology in Vienna (ECR 2015).

Download the PDF
Presentation of RDM
RDM (Radiation Dose Monitor) is a DACS (Dose Archiving and Communication System) software solution that collects, controls and analyzes radiation doses delivered to patients during medical imaging examinations.

Compatible with all brands of medical imaging equipment, RDM is designed for all medical professionals responsible for the dose cycle: radiologists, technicians, heads of department, medical physicists etc.

RDM interfaces with both hospital and radiology information systems and fits seamlessly into the imaging network. And thanks to its Web-based architecture, multiple control screens can be used without multiplying the costs.

At the very core of your department, RDM is an essential tool for optimizing radiation dose and improving clinical practices.
TOWARDS OPTIMIZING PATIENT DOSE EXPOSURE
---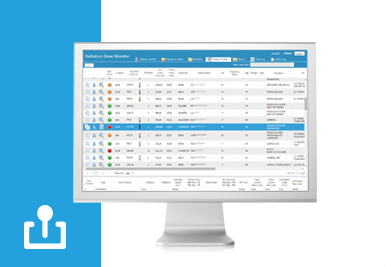 Control
RDM displays all information relating to patients, examinations and acquisitions in real-time and provides instant access to your patient's dose history. The solution contains:

• An advanced alert system, based on national and local Diagnostic Reference Levels.

• A dedicated screen for tracking alerts and finding their causes.

• Functionality to specifically manage high-risk patients (pregnant women, radiation dermatitis, etc.).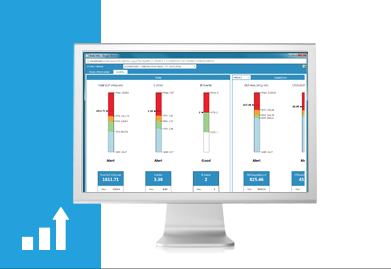 analyze
RDM provides advanced statistical analysis of dose data:

• Tracks the course of doses delivered to patients over time.

• Displays the distribution of dose values according to the type of examination to identify examinations deviating from the reference values.

• Identifies all procedures and protocols that reveal anomalies and could be improved.

• Assesses the level of compliance of your practices.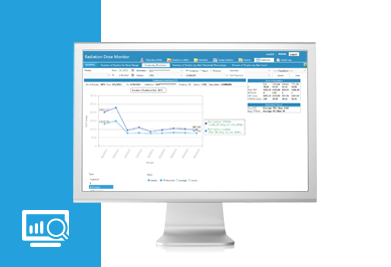 optimize

RDM helps you optimize radiation dose and improve clinical practices:

• Identify and optimize your high-dose procedures, finding the right balance between image quality and dose.

• Real-time alert system, according to your Diagnostic Reference Levels, enables you to identify and correct protocols exceeding your DRL.

• Improve practices and avoid unnecessary dose from Day 1.



THEY TALK ABOUT RDM
---
UNIVERSITY HOSPITAL OF REIMS
Laurent FAROUX and Thierry BLANPAIN
Cardiologist and Radiographer

University Hospital of Caen
Cédric DESMONTS
Medical Physicist

Cancer Center of Dijon
Romain POPOFF
Medical Physicist

VIDEO PRESENTATION
RDM and the directive 2013/59/Euratom

RSNA 2016 – BUSINESS FRANCE
Saad SAAD
Product Specialist RDM

VIDEO PRESENTATION
Radiation Dose Monitor (RDM)

ECR 2016
Karen FRANGIE
Communication Leader

RSNA 2015 – Business France
Dominique GABRIEL
CEO, Medsquare

RSNA 2015 – HealthManagement
Dominique GABRIEL
CEO, Medsquare

ECR 2015
Dominique Gabriel
CEO, Medsquare
RSNA 2014
Dominique Gabriel
CEO, Medsquare
JFR 2014
Bouchra Geryes, Medical Physicist
Hôpital Necker-Enfants Malades

JFR 2014
Fanny Carbillet
Technical Director & Medical Physicist
Alara Expertise
JFR 2014
Arnaud Legland
Strategic Accounts Manager
Medsquare

IMSM 2013
RDM at Centre d'Imagerie Médicale Sainte-Marie
Osny, France

Testimonial
Dr Jean-Marc Treutenarere, Radiologist
Scanner Axium et scanner de l'Etang de berre
RDM
Dominique GABRIEL
CEO, Medsquare

---
Legal notice
Features :
RDM (Radiation Dose Monitor) is a software solution for collecting, controlling and analyzing radiation doses delivered to patients during medical imaging examinations. It helps improve clinical practices and optimize doses.
Medical Devices Directive 93/42/EEC: Class I.
Powered by: MPTronic
To ensure proper use of your medical device, please read the instruction manual carefully before use, and then follow its instructions.