On 17, 18 and 19 January, as part of our kick-off meeting, the entire Medsquare team gathered at the company's headquarters in Paris to announce the official start of the New Year. Medsquare brought all of its staff together around both sportive and intellectual teambuilding activities in a friendly environment combining work and relaxation. These highlights provided an opportunity to appraise the past year's achievements and set goals and assignments for 2017.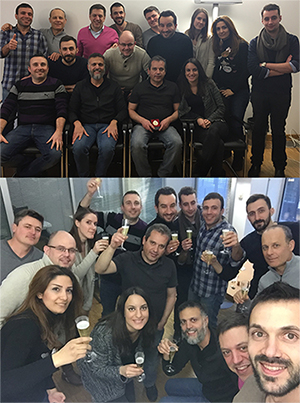 While always keeping the client at the center of our attention, 2016 was a year rich in innovation and achievement with the concretization of ambitious projects.
For the New Year, Medsquare will continue its commitment to support its customers by providing products and services of outstanding quality. Responsiveness, integrity and customer care remain our primary values for 2017.
So, we would like to thank our faithful customers, partners and collaborators for being the key to our success − and we look forward to meeting the new challenges ahead in the New Year.
On the road again for new adventures !
The Medsquare Team